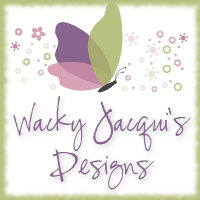 Okay, so who here needs a fresh, new blog design?!
As many of you know, I just made the nerve wracking, nail biting "leap" from Blogger to WordPress just a couple weeks ago!! It's a whole, new experience… let me tell ya!
Coming from someone that has a pretty good handle on blog design, html and css, I was not prepared for the differences in the two platforms.
Although I loved my Blogger blog, I love my self-hosted WordPress blog HEAPS more! In stepped Jacqui from Wacky Jacqui's Designs to help me through the process!
Jacqui offered to whip me up a funky, new design in honor of my move, but as usual… I chose to make my own design. It's hard turning the reins over to another when you know just what you want and can do it yourself. tee hee
So, do ya'll like my new beach theme or what?!
I started out doing my own transfer, and broke my blog 3 times! I mean.. I literally BROKE it! It actually locked me out twice.
And this was just while I was attempting to make my new design. Every time I added a widget to the sidebar, it was …
OOPS.. I broke it again!
Jacqui felt my frustration after stating my displeasure ranting, screaming, and crying on Facebook and offered to do the blog transfer for me! The ever-so-patient Jacqui gathered up the basic information she needed from me to complete my transfer, and went to work …
I, on the other hand… went to bed.
The next morning, I woke up to an email from Jacqui telling me that everything was done! WOW… THAT WAS FAST!! She even said how quickly and easily everything transferred over. All she had left to do was redirect my domain name, GFC, and Feedburner account, and then I could get started on making my design.
And don't believe what you hear about losing your posts/comments during a Blogger to WordPress move. After hearing horror stories from others, I was SHOCKED to find that Jacqui was able to get every single one of my beloved posts and comments transferred over with no problem!
GET YOUR SPECIALS HERE!!
If you are in desperate need of a new look for your blog, and don't want to wait two WHOLE weeks to find out if you won, Jacqui has TWO totally awesome Specials going right now. Check 'em out!
5 Minute Blogger Make-Over $35.00 << —— Click the link to get full details.
Layout of your choice (2, 3, or 4 column design)
Custom Header
Custom Background
Blog Button
3 Social Icons (Facebook, Twitter, RSS)
Signature
StudioPress WordPress Special $60.00 <<—— Click the link to get full details.
2 or 3 column design (I recommend 2 columns for the best look)
Custom background
Custom header
Blog button
Matching font color
Custom signature
Social network icons
Menu Bar
Favicon
Installation
ANY Theme from StudioPress with Genesis Framework (84.98 value)
Need a transfer too? Jacqui will do it for another $20 bucks! Unheard of elsewhere!
* To get an idea of Jacqui's fantastic work, check out her WordPress and Blogger portfolios!!
READY FOR THE GIVEAWAY?!
Wanna know what you can WIN? Well, I'll tell ya.
WordPress or Blogger Package: Worth $50!!

Custom background

Custom header
Blog button
Social icons
Signature

Giveaway is open Worldwide. Ends 8/10/11! GOOD LUCK!!

RafflecopterSettings = { raffleID: 'NGUyMGE0NDFjZjQ0NWUzMzU3NTVjY2E4YTM0MWVlOjY=' };You need javascript enabled to see this giveaway.