I've been on a kick lately with trying new, healthy recipes! Since one of my goals for the new year was to get this last 40 lbs. off, I'm trying to eat more high protein, low fat foods. This recipe fits the bill perfectly!
We have a tradition, like many people, and always have black eyed peas on New Year's Day. However, SOMEBODY forgot to soak the peas – not naming names ME! So, I decided to whip up a light, refreshing mix to have in a wrap last week, and it was so good, I thought I would share.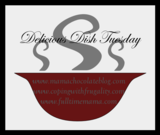 Spicy Black Eyed Pea Veggie Wrap
Healthy, refreshing, and simple ... and a great protein source!
Ingredients
1 15.5 oz. can black eyed peas, drained and rinsed
1 10 oz. can Rotel diced tomatoes and green chiles
1 avocado, chopped
2 mini sweet peppers (red, yellow and/or orange), seeded and finely chopped
3-4 whole chives, minced
1 lemon, juice of
1-2 tsps ground cumin
1 tsp Adobo or all-purpose seasoning
salt and pepper to taste
1 tsp light sour cream (optional)
pepper jack cheese slices
whole wheat flour tortillas
Directions
Gather your ingredients. You are welcome to use dry (cooked) black eyed peas instead. I chose to use canned to save time.
Begin by chopping the avocado and finely mincing the seeded peppers and chives. If you score the avocado first, then you can easily peel back the skin.
In a medium bowl, add the black eyed peas, tomatoes and diced chilies, and the avocado mixture. Squeeze the juice from one lemon into the mixture and season with cumin, Adobo, salt and pepper. Toss well. Aren't the colors gorgeous?!
Chill black eyed pea mixture for at least 30 minutes to meld flavors. Spread a thin layer of light sour cream on the inside of your tortilla. Add 1 slice of pepper jack cheese halved.
Wrap and serve with a side of crunchy veggies, low-fat yogurt, or on it's own for a delicious, nutritious meal.
http://www.motherofpearlitis.net/2013/01/spicy-black-eyed-pea-veggie-wrap/